HANDMADE

All our products are handmade from 100% organic wool

ECO-FRIENDLY

All our products are made from eco-friendly materials

ETHICALLY FRIENDLY

All our products are produced in a fair trade certified process
Our mission is to satisfy the cat's behavior as well as the style in your home
Cats are naturally attracted to wool

Cats love enclosed spaces, it makes them feel safe.

Works like a thermostat

Keep the cat warm in winter and cool in the summer.

Easy to shape

It can be shaped into a cat bed and easily transformed back.

Easy to clean

Wool is dirt repellent. Clean by vacuuming and wiping with a damp cloth.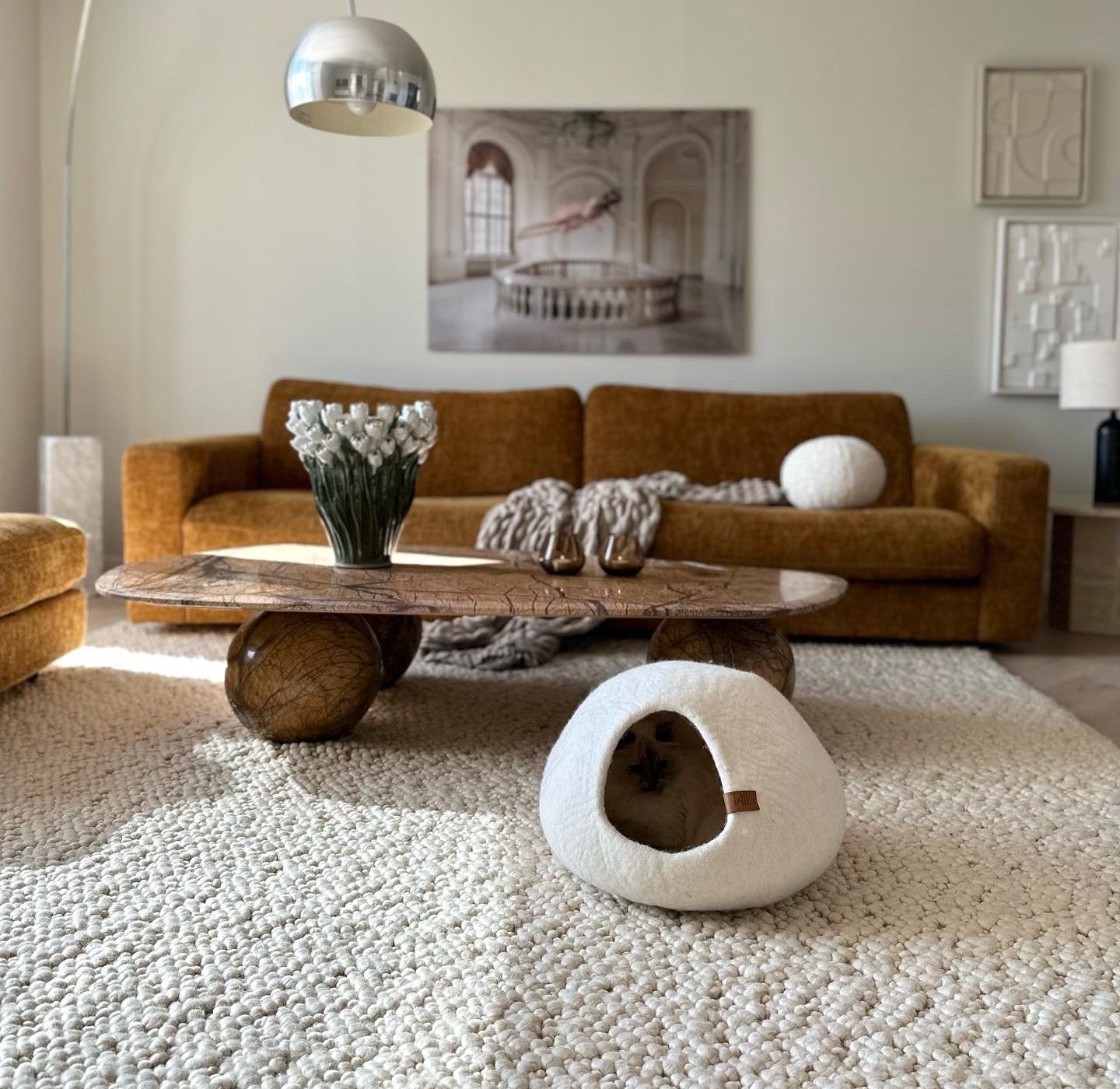 We design all our products to be both beautiful and functional
At Tail Living we design all our furniture and accessories so that it is both beautiful and functional. Our high quality designs draw inspiration from Scandinavian style and are made using sustainable materials.
More about us